On Campus
Entry 525 for Monday September 20, 2021
The core questions:
Credit goes to Ben and readers of his blog for these "Four Questions" and the five stretch questions.
What did you do today? Up very early to shower, eat, and drive to campus for class; #TC2007B morning session from our classroom (10 students in the room); physical therapy with Fausto; drove back home; called around to find someone to see about my elbow; back to campus for the afternoon session of #TC2007B (5 students in the room); Aure arrived with medicine for my elbow and an appointment to see the doctor tomorrow.
What did you enjoy? It was really nice to see my students on campus and other colleagues. I do miss seeing these people. It was especially good to see Fausto this morning to continue work on my leg.
What did you find difficult? I was battling with network configurations, filtering (secureDNS and ssh blocked), and just general issues adjusting to two different room setups (HPDA in the morning and HPRS int he afternoon).
What has changed? I have what appears to be an abscess on my left elbow. Just as I am recovering from my leg injury, something else pops up.
Featured Image Credit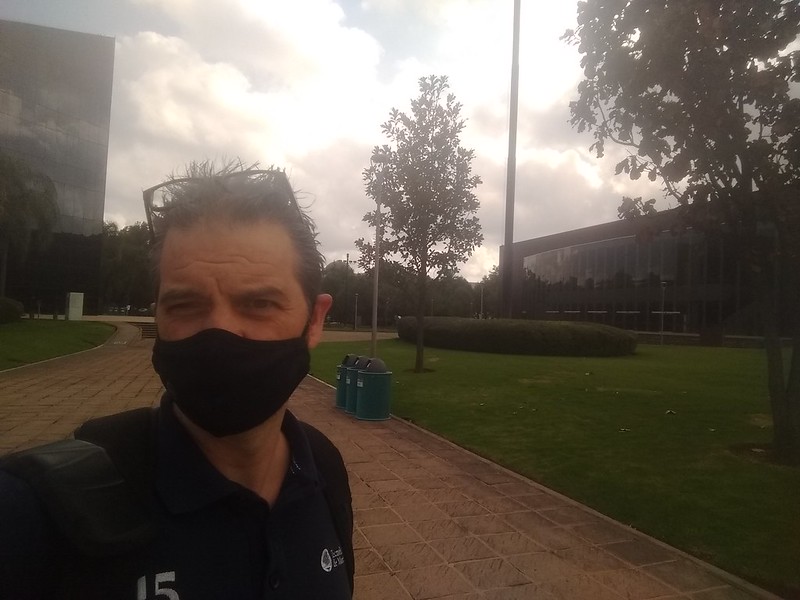 Today's Reading/Listening
Podcasts mostly today.
Video Release
None